Hello everyone!
I have no experience whatsoever with keeping L46 but I've red loads of articles etc about these fish, because I'd like to keep some in my planted tank.
The tank is 400Liter (don't know in gallons, soz) and it has 7 discus in it already.
To keep my plants in optimal conditions I add CO² (not much about 15mg/l). My water conditions would be perfect for the zebras, but the only thing that's theoreticly "wrong" is the amount of oxygen in my tank. Because I add CO² I can't add an airstone; it would chase the CO² out of the water. My oxigen level is +/- 4 mg/l and I change 1/3 of my water weekly.
I have 2 filters; 1 external (1200l/hour) and 1 internal (600l/hour).
So I'd like to ask you people here to give me some advice. I'll also add a pic of my tank to give you an impression: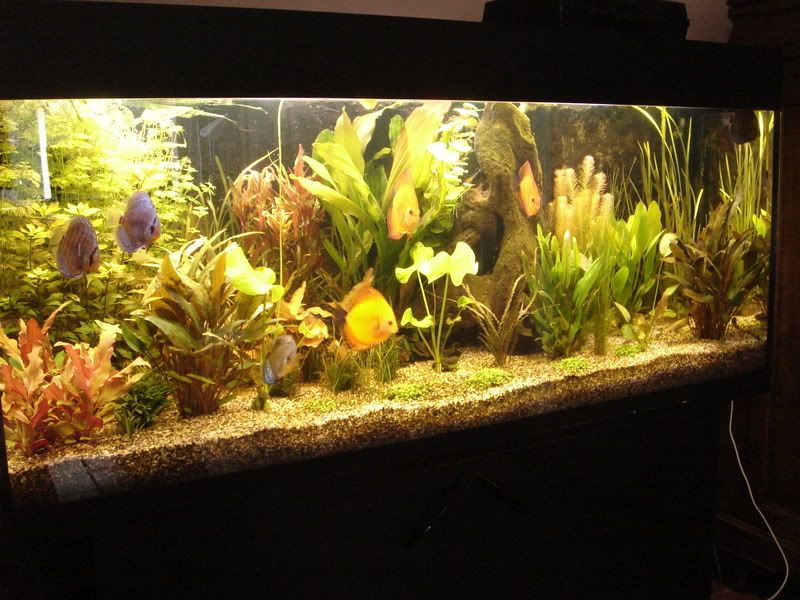 I forgot to mention I wanted to start with 3 L46 and if everything goes well I'd like to add 3 more.