I got 5 adult zebs a few days ago and evicted 5 juvi L002 and several corydoras from this tank to accomodate the zebras. Previously, the corydoras and glass shrimp had bred in this tank.
It is 2ft6" x 15" x 15" and is approx 108ltrs or 29 usgal.
Filtration is Eheim 2215 15w 620lph plus Ehiem 2010 pickup and a sponge filter.
Temp is 27c.
Substrate is a thin layer of fine sand.
Is this sufficient for zebras or is there something I should add/change?
The tank above houses 3 adult L204 flash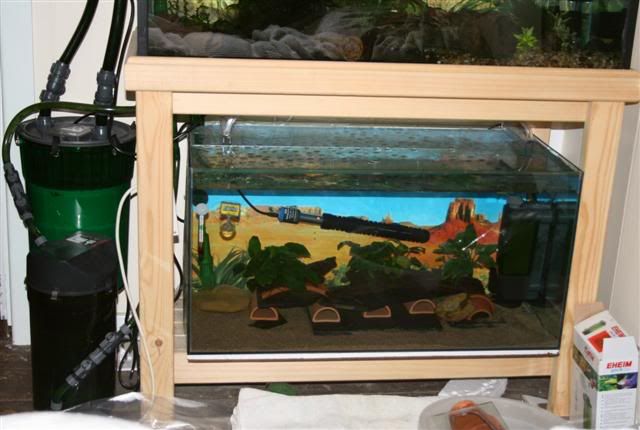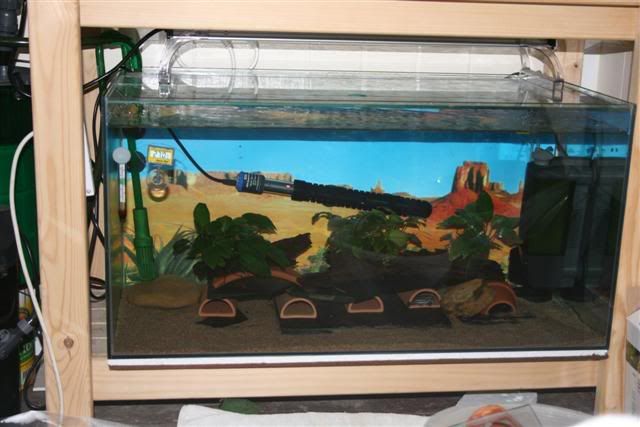 On the pickup filter is it stronger with the button up or down?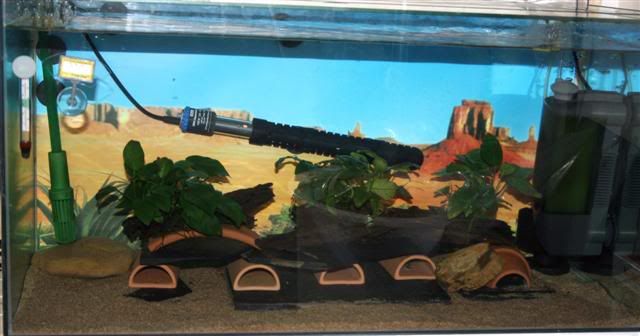 The male zebra has taken up a cave and is displaying his little heart out for the girls.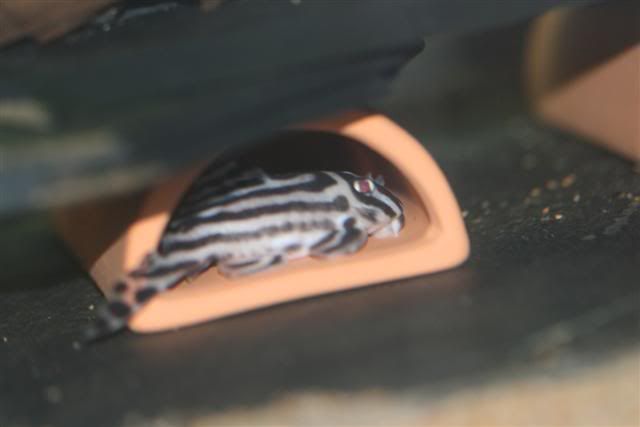 The girls are all still sulking around the sponge filter. Should I leave the caves and stuff as is?
I have another piece of big slate the same as under the caves. I could put it over the caves to make a bigger overhang if you think that might be a better idea or should I just leave it and give the girls more time to settle?
I have kept their light off.