Hiya,
This is totally C**p to me but I have to share with you, my male in the juvi tank has now gone nuts, He has bascially gone nuts and eaten my female. I am totally devastated by what is going on at the moment. She is the prettiest Zeb that I have but she isn't anymore. I will now show you pictures of how she came out of the cave (14/2/08) and how she is today (15/2/08).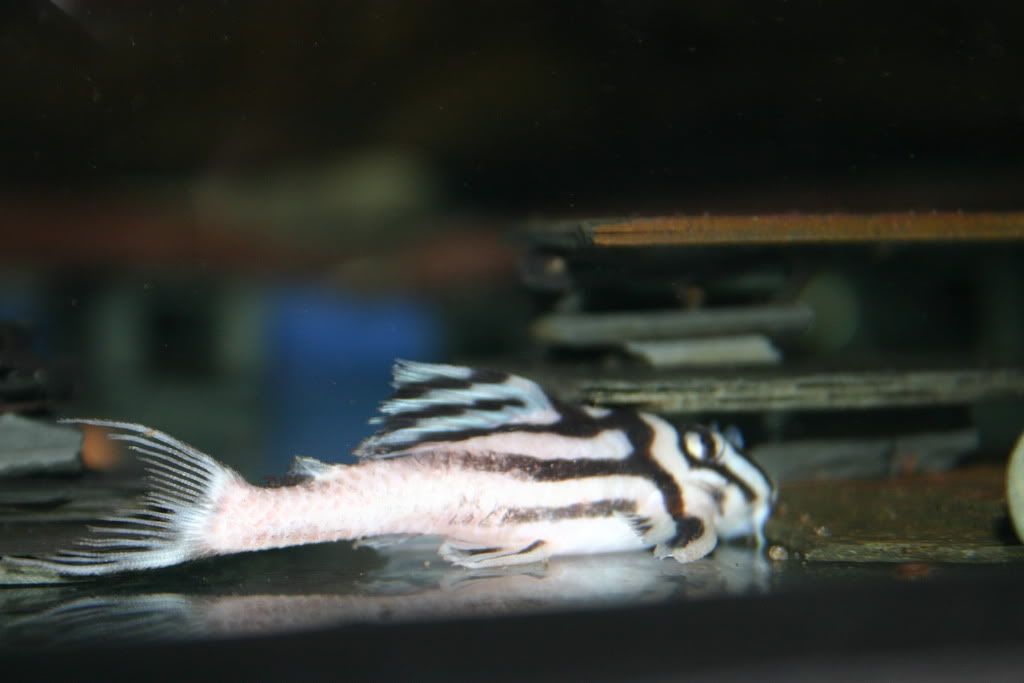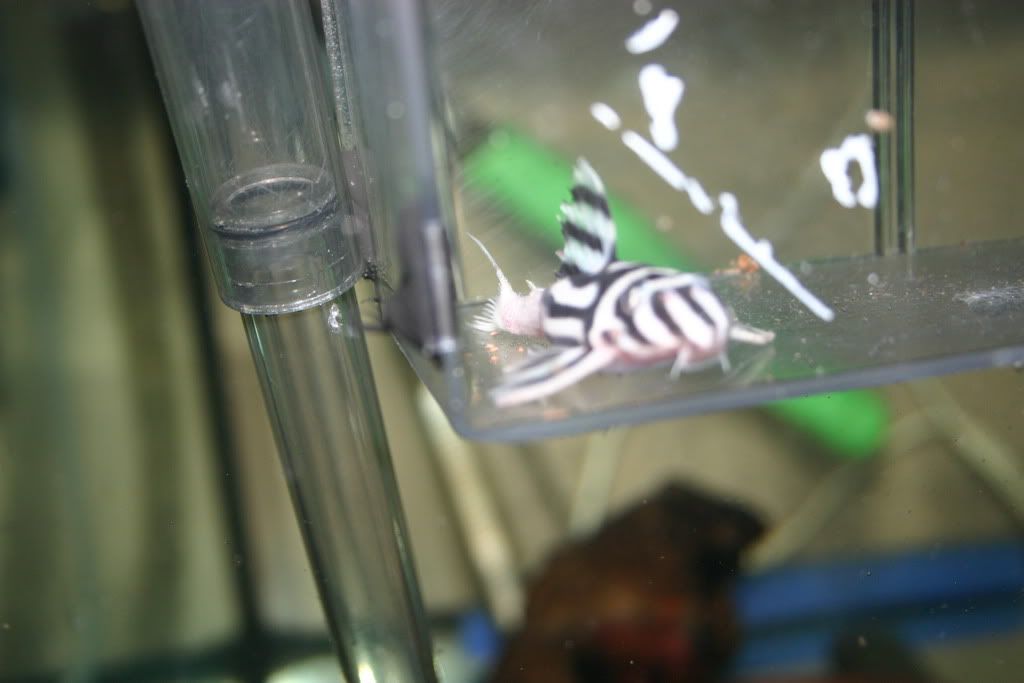 They are not great but I thought I would show you the decline in her in 24hrs.
I have put her in a breeding trap on her own and treated her with pimafix and melafix. Also noticed that when I caught her out of the main tank she went on her back in the net. she seems to have some damage around her vent area, it is browny red coloured??? I would take a pic but I really don't want to upset her anymore. I was told to get hold of methalene blue (not sure if I spelt that right) but I couldn't get it locally so i'm stuffed!!
I don't think she will make it now but I seriously have my fingers crossed.
Looking at the pictures now I'm not even sure the methalene blue would have worked.
Thanks for reading,
Tracey.