Opinions please.
I wish it were male ...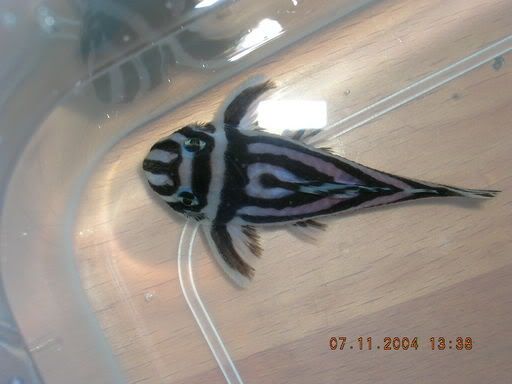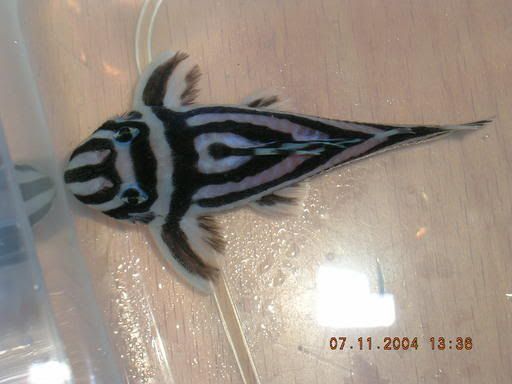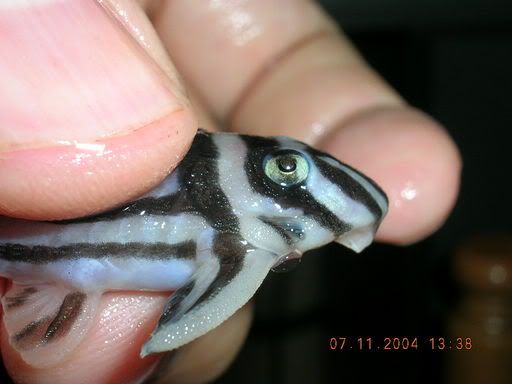 Thanks.
This fish looks very young. How long is it?
My dear friend. Be careful with the tail because it´s a bit cut. I buy the fish with this problem one year ago.
But despite the tail it is very healthy.
Bye.
Had something nipped it's fins and tails back at some point? It's finnage also looks short in proportion to it's body. It makes it harder for me to determine the true "shape" of it's finnage, if that makes sense. I'm going to guess it's a female, but males should actually be easier to come by. Most people would happily trade a spare male for a known female!

Barbie
[url=http://www.plecos.com][img]http://plecos.com/plecosbanner.gif[/img][/url]
Hi Rodrigo

My guess would be a female, but as barbie said, it would be easire if the pectorial fins were entirely intact. Generally, she looks to be in good health, but the nipped finage is slightly worrying. You say she has been like this since you got her. Has there been any sign of improvement in her fins?

How long have you had her?

rob
I bought it on November 2004, a year ago.
I thought that the only damage was the tail but considering the fins it´s possible they would be damaged too.
But the fish has been in good condition all this year and the tail has grown a little although it could be imposible recover completely the tail.
I try to take another pics.
Bye.
Rodrigo,
You have another macho female there . The body shape is identical to your other one. Also short cheek odontodes.
Check out these pictures.
http://home.owari.ne.jp/%7Econes/lancef ... ebra4.html
(you dont have to wait to load japanese text-click cancel) You will soon notice the differences between males and females. (males on left,females on right).
I had bought some zebras that had "fin rot", but after treatment the fins regrew to normal size within a very short space of time. Areyou sure there are no cichlids or other fish in your tank nipping at HER fins?.
Regards,
Des.

The only aquarium mate of the zebras is a caridinia (srimp).
Do you think it could be the "secret napping agent"?
I don´t think so but...
Bye.