Hi All,
Just wondering if I could get some opinions. I have what I think is a rather hair female.

Both animals are about 4 inches
The first picture is my male. He has a very classic wide head from the top. Also, I notice looking straight at his face, he seems to have a flatter and wider appearance. His pectorals are covered in spines. He lives in his cave or right out in front and usually wanders very little. All pointing to male.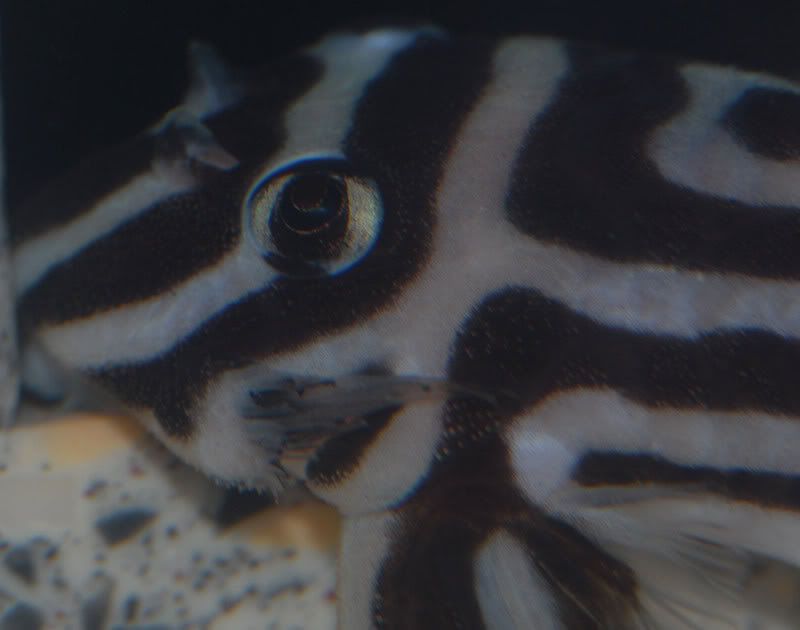 Here is where I need your help. My larger "female" seems a bit hairy to me. From the top, it's head is decidedly narrower. It is hairy, but the odonts seem to be long upper ones and much fewer and shorter bottom odonts. Again, from the top there appears to be a gap visible, because of the fewer odonts. It's pectorals don't have many spines at all. From the front it looks taller than the male. It moves back and forth between various caves and is willing to go around most of the tank for food.She is only now starting to put on weight, so she is not bulging yet.
Sorry, that I don't have photos from the top. With the views I do have..do you think it is a female that is just on the hairy side? Thanks in advance for any opinions.