After 3 years keeping zebs from 2.5cm and lose 3 out of 5 of my initial purchase and in the beginning of the second year, i purchase another 5 colony range between 2.5-3cm and after and about 2 weeks back i bought another 5 lot range between 5-6cm. now i have 12 plec range between 4.5cm - 6cm... for some reason there is one from the second purchase has grown very slow only at around 3.5cm and it tail is bit weird.. instead of the tail shaped like a moon, his tale shaped more like the scissor.
Finally i got my first spawn even though the breeding location is bit odd and i am not sure whether the eggs are fertile or not. Below are the pic of the fish when guarding the eggs. Initially i thought that he was stuck on the stone and die because when i shine him using the torch he don't move at all. So i took the rock and shake it in the water, but it still not moving at all. In the end i decided to pull the tail lil bit and it moving and leaving the rock. The eggs fell together with the fish into the water. Can you tell me whether the eggs are fertile or not?
sorry for the quality of the pic as i only have camera on my mobile phone.
Cheers.
stuck fish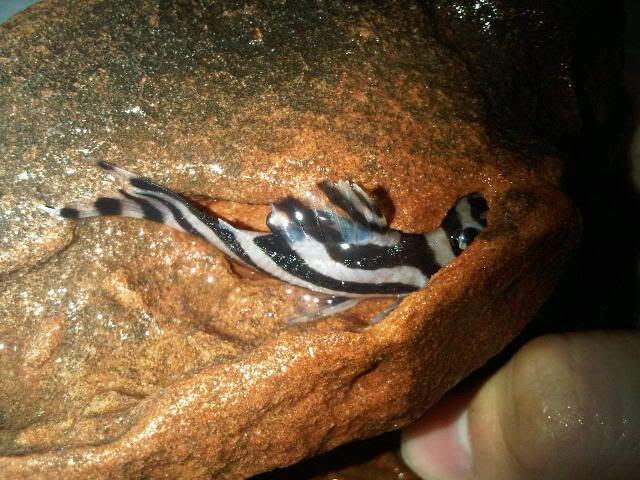 eggs