I just started my L046 tank and right now I have 5, one at a little more than 2 inches and the other 4 are about half an inch. All of the stones I collected locally, and the plants are slowly being phased out so the ph doesn't spike.
This is the largest.
Here are a couple of the little ones that came in on Wednesday from mistern2005 so far they have been eating like pigs and exploring eagerly.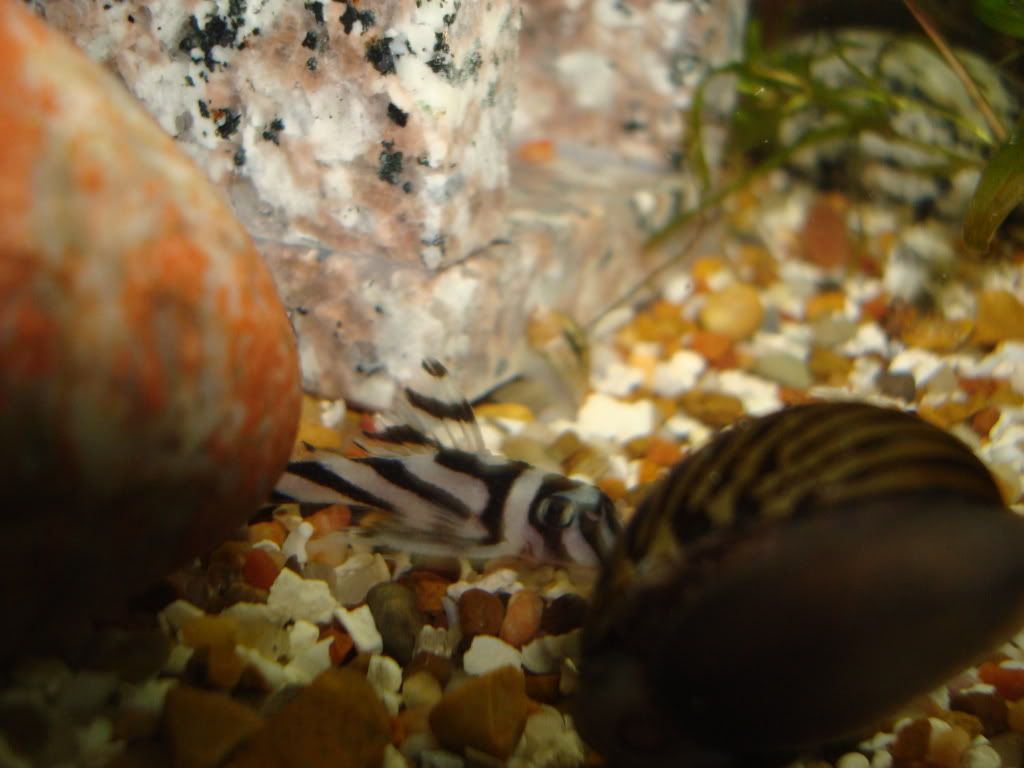 Anyway Thanks for looking!