Hello guys. I bought these 3 zebras in November 2014 so I have now had them for about 19 months.
As a guide the bucket I have them in below is 9 inches which would make them in the 2.5 to 2.75 inch range at the moment. This is the first time I have ever taken them out of the tank and unfortunately I didn't get a picture with all 3 nor one of the full bucket which was annoying because I thought I had when I did it. They look a bit pink in these pictures but they weren't in the tank and they have gone back to pure white and black again since I returned them. I need to use a better recepticle next time than a deep 10 litre bucket because the picture haven't come out very well.
I have read the guides on various sites on shapes etc but I can't tell from my pictures.
As a brief background:
They were from 2 different sellers. I bought specimen A from 1 seller and specimen B & C from a second seller. I have 6 caves in the tank with a few cobbles on top of them (pictured below)
Specimen A and B tend to stay on the lip of their slate caves most of the time. Specimen C tends to sit on top of caves or between them.
I'm not sure if specimen C is displaying female behaviour or is just smaller than the other 2 and is being chased away from the caves. Specimen C did at one point have faded stripes on one side from fighting but that has recovered now. Sometimes it will be inside or on the lip of a cave but most often it will be sat on top of one.
I feed them on a variety of foods dry one day, frozen the next. All taken from advice(s) off this site.
I was wondering if anyone would have any idea of age or sex from the pics below. Not sure which is which specimen in each picture though. Maybe next time I will take them out separately:
This is one cave. there are six like this lined up along a 125 ltr 80cm tank with cobbles in between them. This pic was taken about 6 months ago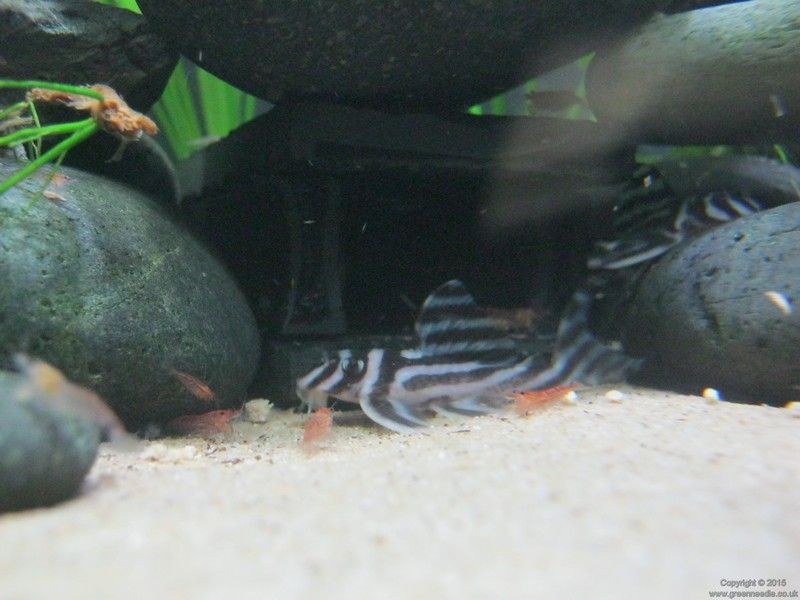 And poor pictures from today: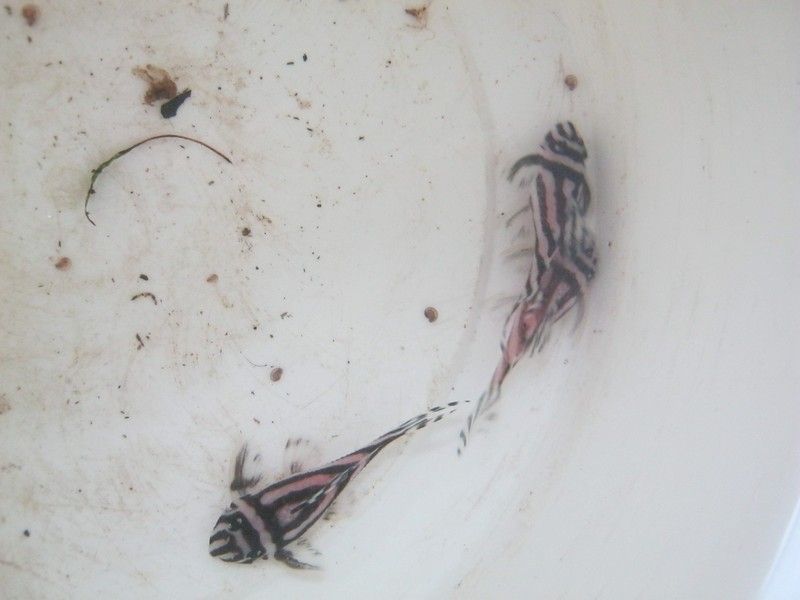 Thanks in advance for any help.