Below you'll find the plans and some of the step-by-step process I used to construct my stand for my 55G tank (which is in my bedroom closet). I deliberately made the bottom shelf witha lot of room so I can eventually put 2x 29G tanks or a large custom tank there. These plans can be altered to any dimension. I don't have a background in carpentry, however I do enjoy hands-on work like this.
For those who are afraid to try something like this, keep in mind this project is the first thing I've built since building birdhouses with my Grandpa 15 years ago as a kid. I had never used a circular saw until this project. Wood is cheap if you goof a cut and the sense of accomplishment when you're done and the tank is filled and still standing is priceless. You can't succeed or fail unless you try.
This is a thread I wrote on another forum during the summer while I built the stans. I'm cutting and pasting this from another forum where I posted it as it's relatively cheap and easy and can support an elephant.
Here's some pics of the plans I made up on paper, then in MS Paint
(note in the finished product there are extra vertical support beam on the inside of each leg between the lower and upper platform; these are missing from the prints)
: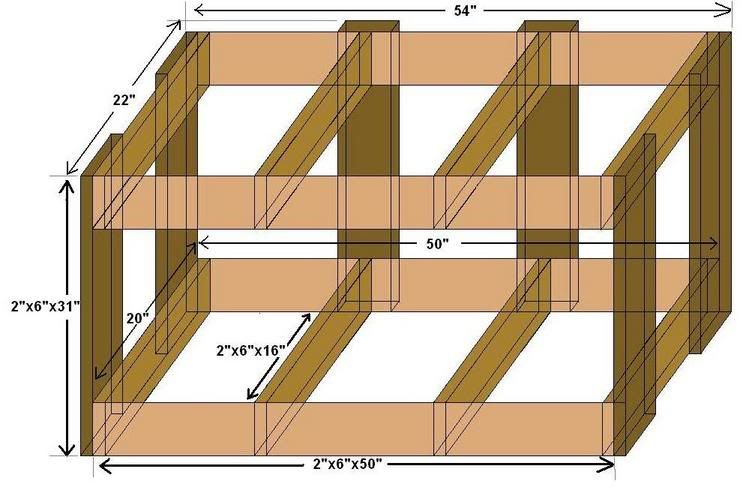 I've assembled the stand bit by bit over the last week. I got a nice tan finishing most the assembly on my deck today. It's pine 2x6's used for the frames and legs, and 3/4" sanded plywood used for the shelves. For screws I've used #8 3" wood screws mostly, and #8 2" wood screws for parts where the 3" was major overkill and sticking out the other side. I still have lots more screws to put in, but I'll be picking those up in an hour or so. After that, I'll be treating it with cheap deck stain/treatment. I was originally going to treat it, stain it, and seal it, but that will cost way too much in the end for something that's going to be hidden in my closet (over $100 for enough to do one stand, deck stain cost $25 for enough to do 10 stands).
Here's a picture of the upper and lower frame. the lower frame is upside down on the left and already has the plywood shelf attached: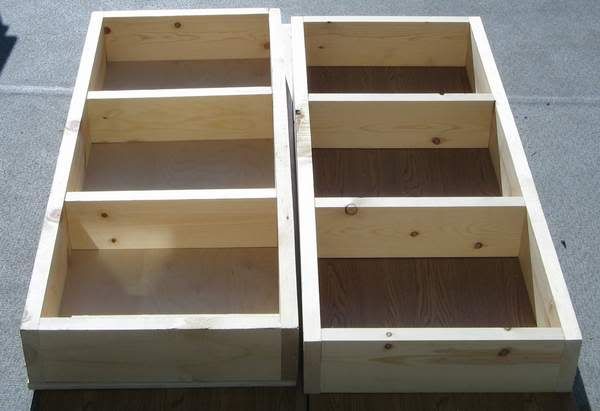 And rightside up...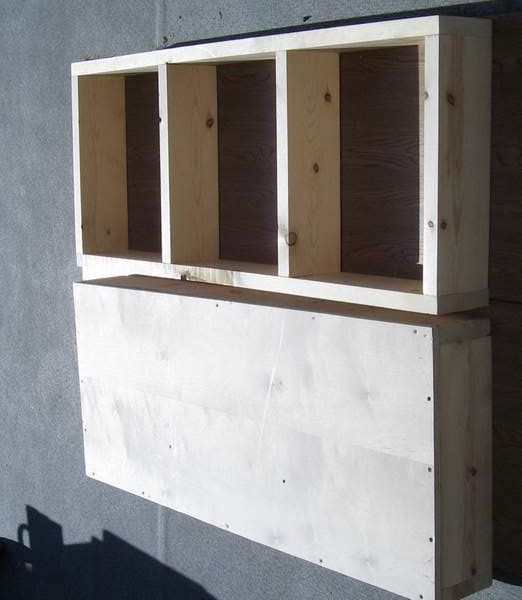 Here's a shot of it all together from the front: